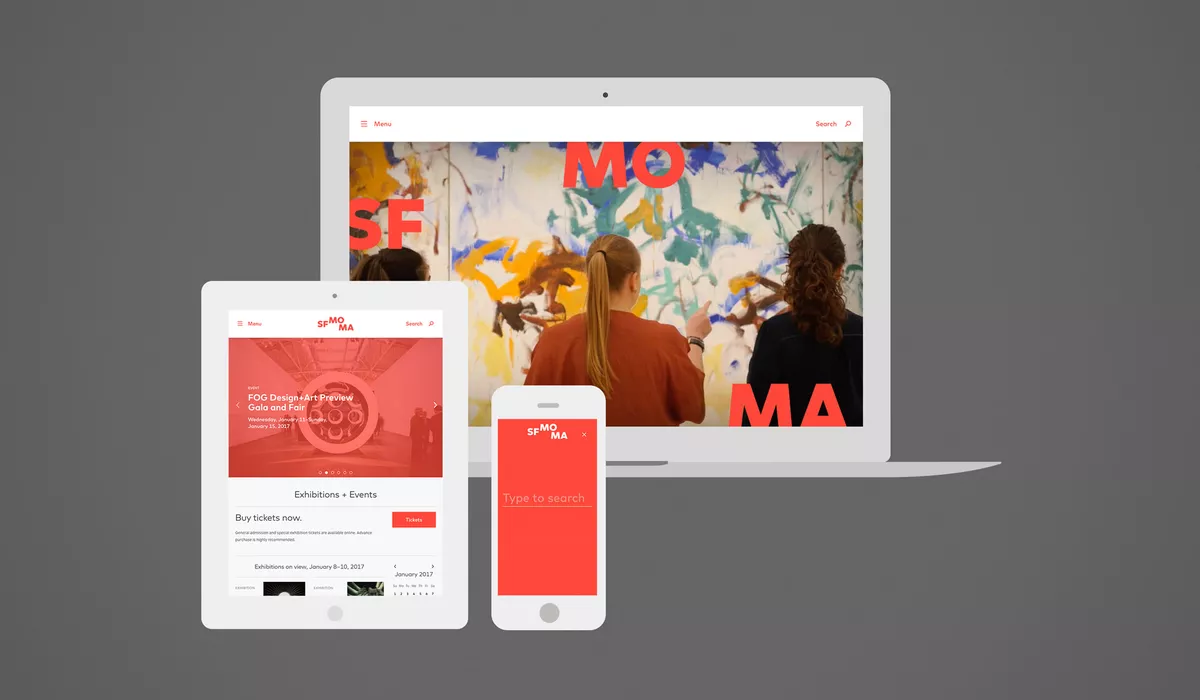 SFMOMA site launched!
Written by Pili Mitchell
Published on 29 October 2015
It's been many months of hard work in the making, and in the hearts and imaginations of some, many years. The day is finally here when we can announce the launch of SFMOMA's new website. Cue well-earned cheering and fanfare.
This is a project of which we're incredibly proud. SFMOMA is a big international institution that is the creator and custodian of an enormous amount of wonderful content. It's great to work with a large scale organisation that shares our values in terms of openness and supporting the museum community by taking GLAMkit to the next level and sharing it. A lot of our past work in the sector, including building websites for the Art Gallery of NSW and MCA, and our work on GLAMkit, has given us the necessary experience to confidently work on a museum website project as large as the SFMOMA one.
In the words of our CEO, Greg,
Over the coming weeks we'll go in-depth with the project, looking at fantastic new features, interviewing team members and key folk at SFMOMA, and talking about GLAMkit and what we hope it will do for the sector. In the meantime we're bursting with excitement to show you around.
End of article.