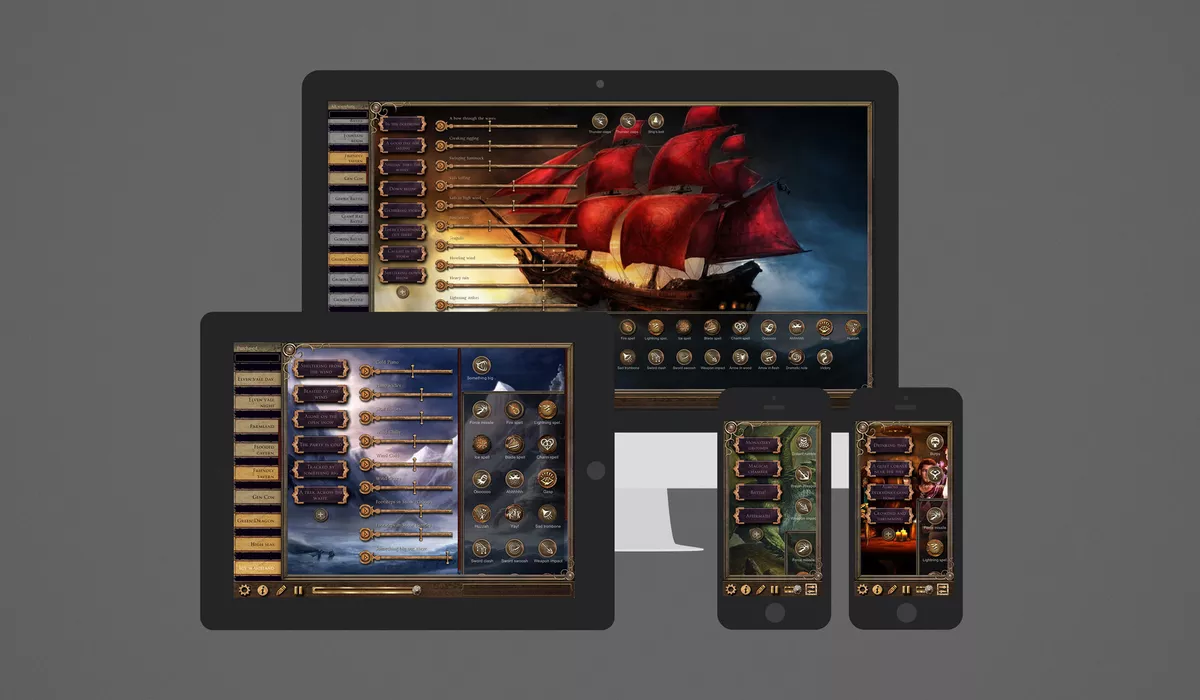 Syrinscape, a tabletop evolution
Written by Pili Mitchell
Published on 17 April 2014
One of the great things about building innovative technology for clients who are incredibly passionate is when others catch on and share that passion. The glowing review of Syrinscape by Mark at The Pathfinder Chronicles has us feeling warm, fuzzy, and even more excited about our work on future releases of the sound player.
Apart from brilliant, Syrinscape is in essence a soundboard that offers packs of SoundSets to play at the gaming table...As a [game master] the tools are all there at my fingertips and ready to be used with minimal distraction....It is a staple at my gaming table now.
Syrinscape is a sound player app that provides ambient background sounds and music to table-top, role-playing games. Need something to transform the mood of your game from "kitchen table" to "tavern brawl," or "siren's lair"? Syrinscape can do that.
It's the brainchild of Benjamin Loomes, a professional composer and musician, and Game Master of DiceStormers, a group of Pathfinder aficionados with quite the YouTube following.
I cannot recommend this product enough. The SoundScapes are brilliant. The enhancement to our game was fantastic! The players loved it. I have only used it in one game but I can now not imagine running my game without it...This is a dynamic, exciting addition to any game. It is easy to use in a beautiful interface that I think every role player should try at the table, and when it becomes available, at the virtual table.
To find out more about Syrinscape, Ben demos it here:
End of article.