Fabian McDonald
Designer, frontend developer
Fabian is a multi-disciplinary graphic designer with 15+ years experience. He is currently a Principle at the Interaction Consortium.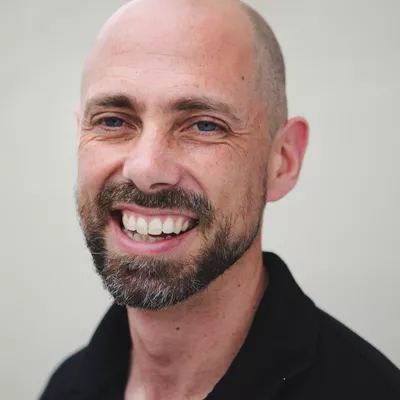 I have been at the Interaction Consortium since September 2016.
Throughout my career I have worked in various fields such as print, branding, editorial design and web design/frontend development. I'm someone who likes to get his hands dirty at all stages of the design process, from early research and conceptualisation right through to the final execution. And that's pretty much how I got into web development: rather than watch other people create my designs I wanted to do it myself.
I once designed a fake metro map for the city of Rome and then turned it into a book cover... but that's a story for another time. One day I hope to be able to play the clarinet solo glissando from George Gershwin's Rhapsody in Blue like a pro… though I admit this may never happen.