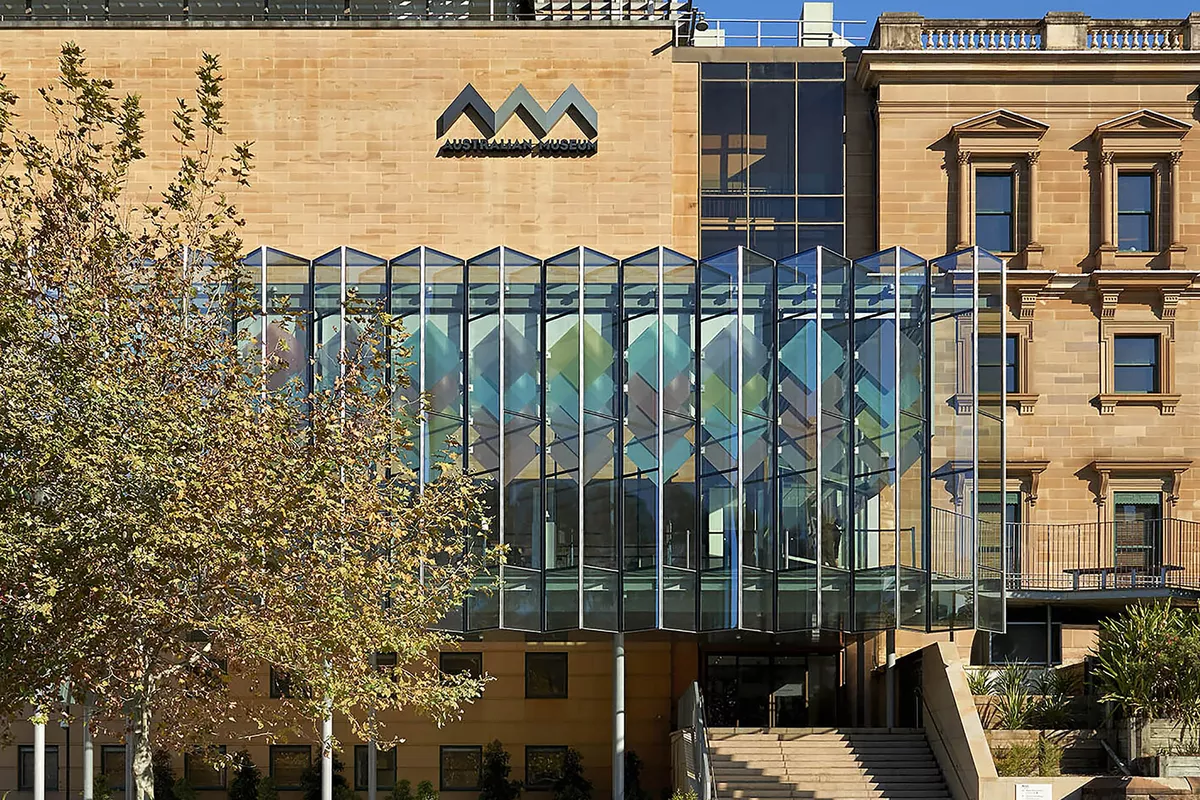 Contributors
Areas of expertise
Accessibility
User Experience Design
Wagtail Development
We built data migration tools to move 11,000 legacy pages from the old content management system to the new CMS. The CMS allows content editors to display either migrated, legacy content or a version developed using the new authoring tools on a given page. This approach has allowed the museum to approach content update progressively with existing staffing rather than all at once before launch.
The new web system integrated the Fotoware DAMS and the Centaman ticketing and membership system and the ThankQ CRM. Each of which presented various challenges which we worked through in partnership with the vendors.
Based on existing brand guidelines, we also developed a modular design system, fully integrated with the CMS. This allows content editors to adjust branded design choices without breaking the design system giving them safe levels of design freedom.
The resulting site won Best Institution Website in the 2019 MAPDA Awards.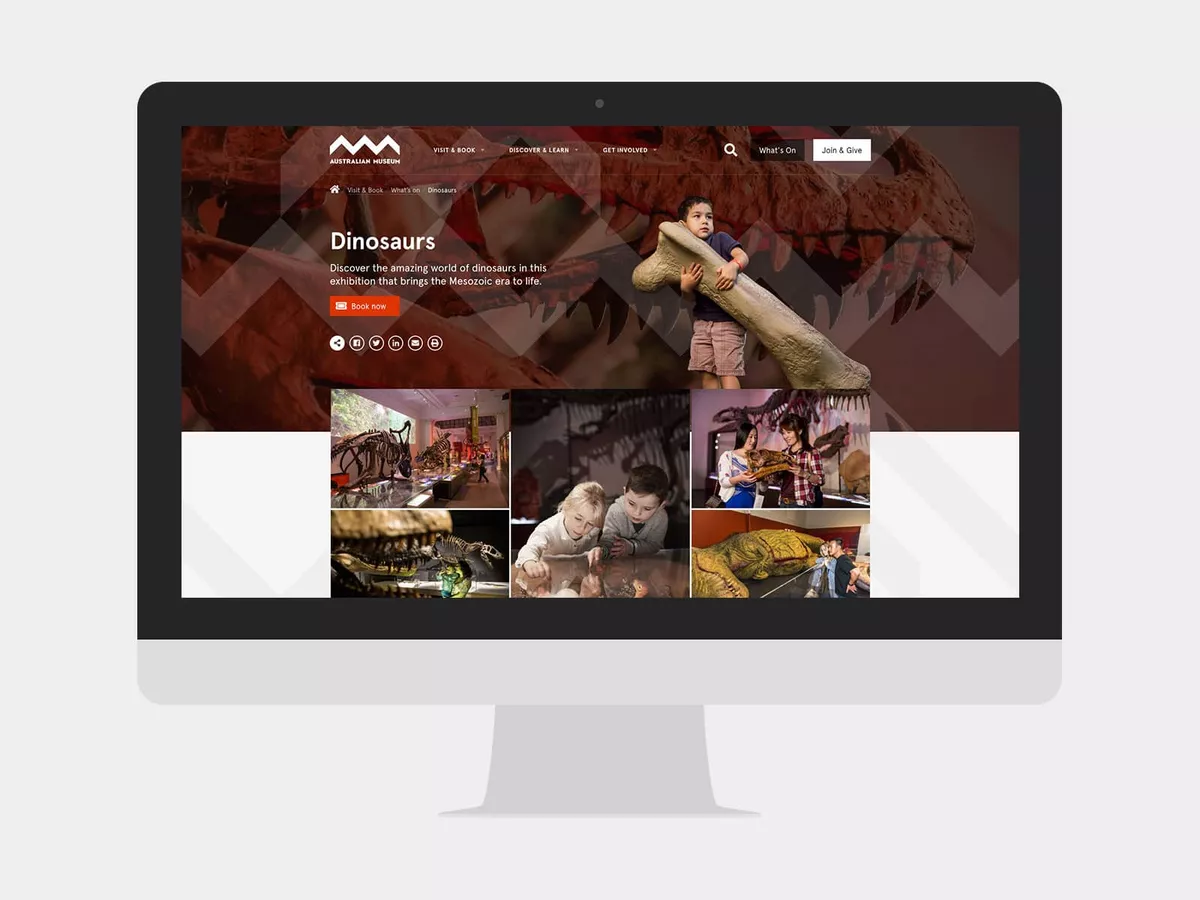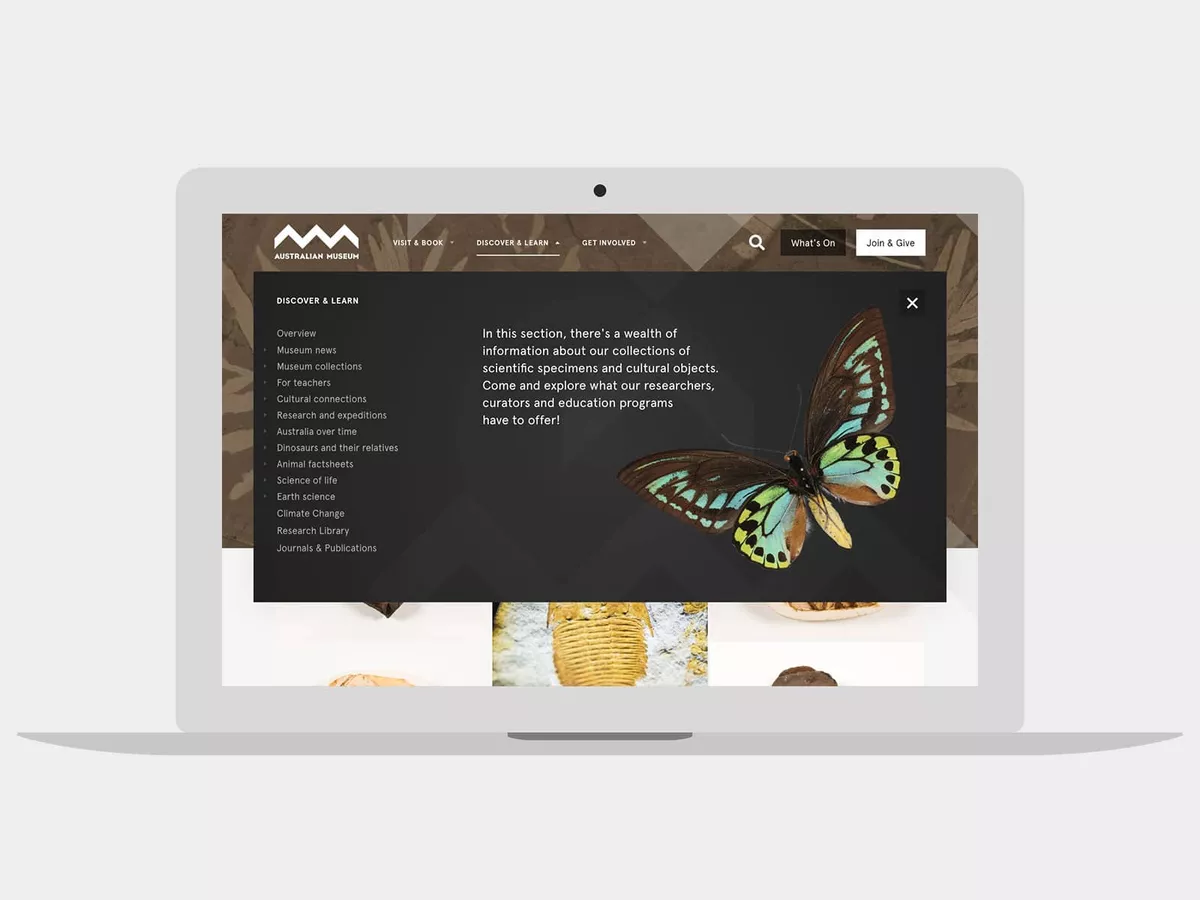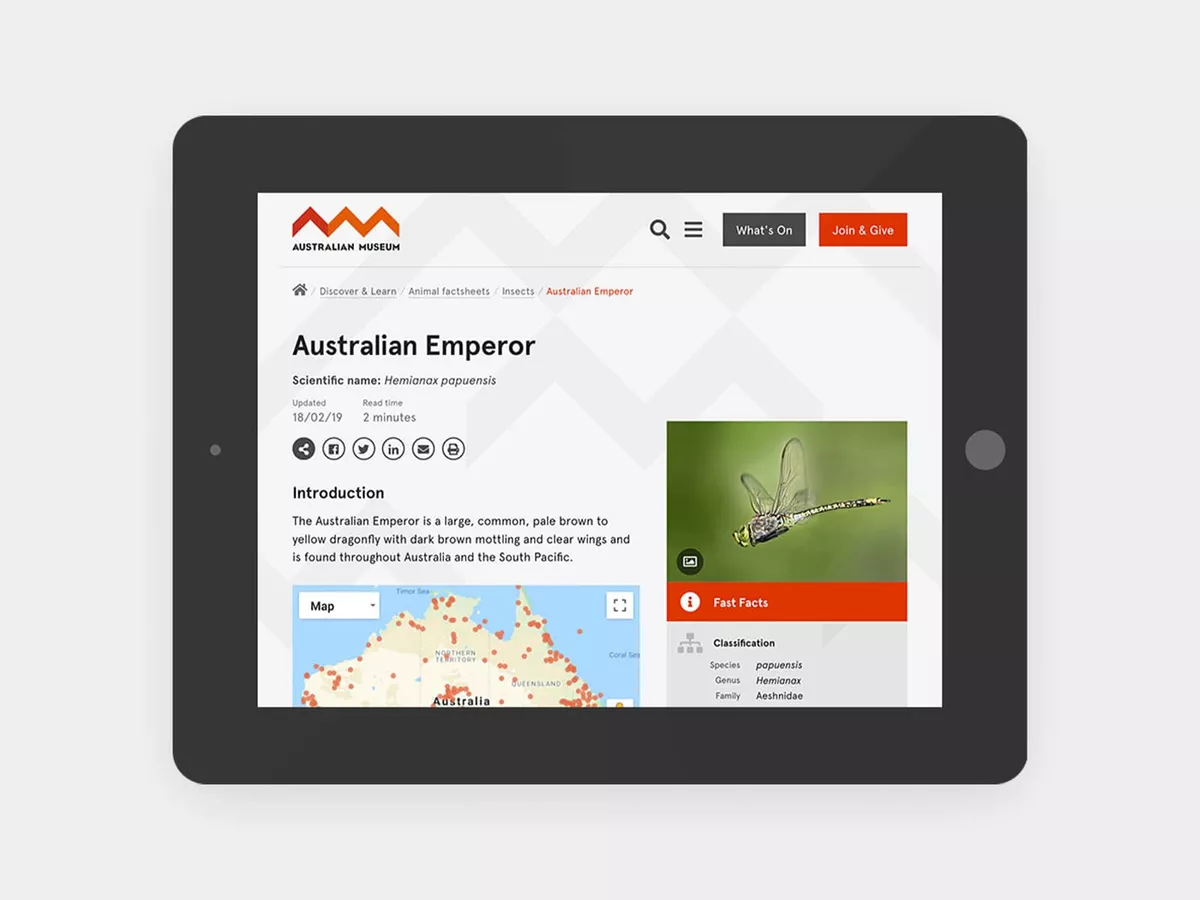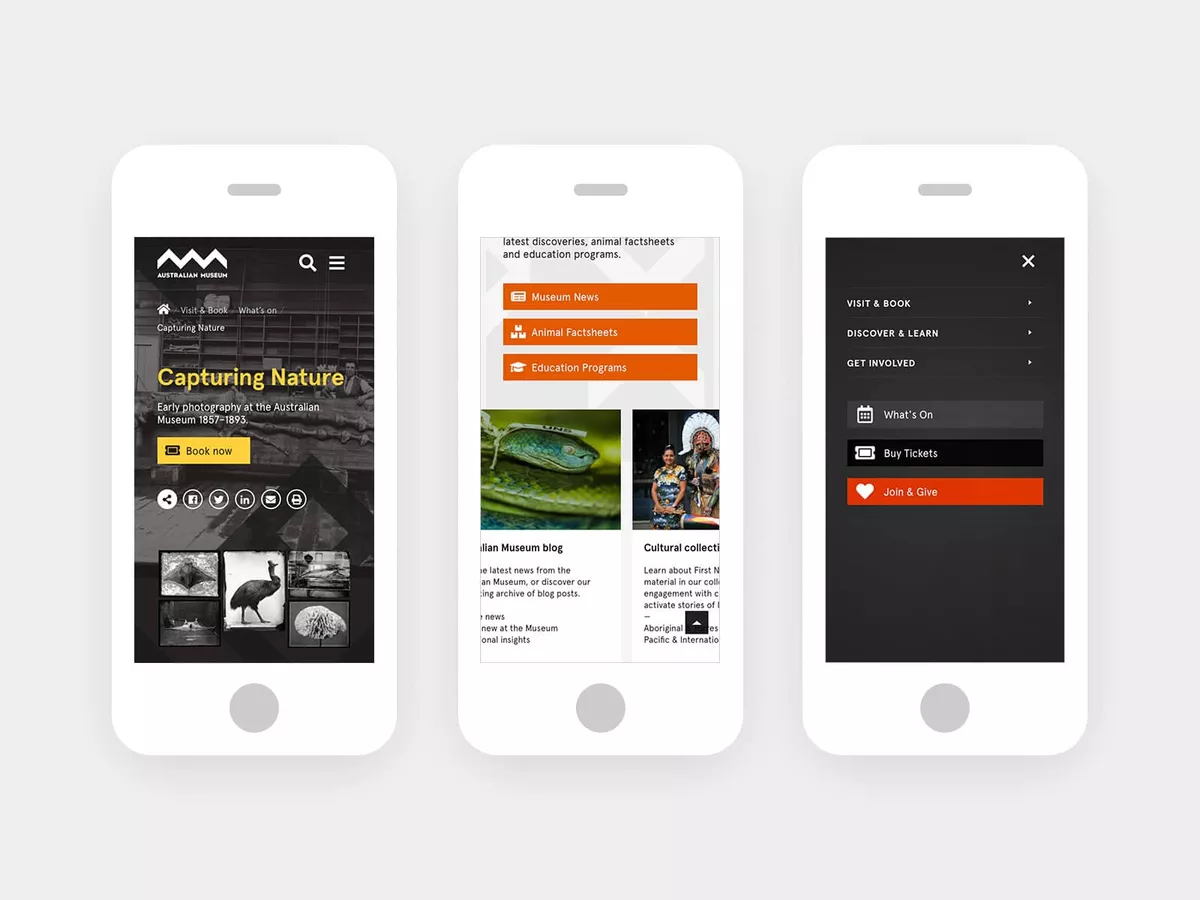 A chat with Megan and Claude from the Museum
Megan Lawrence:
So the Australian Museum website attracts over 11 million visitors to it each year and was in dire need of a complete re-platforming of its content management system.
It's over 10,000 webpages on that site, so it was a massive content migration project too.
We worked with Interaction Consortium to do a complete migration of all the content to a new bespoke solution developed specifically for us and the museum needs. It was a complete reëvaluation of how we present our information, our research, and how to visit and book an experience at the museum.
What we were looking for was a highly collaborative agency, someone that we felt we could work so closely with – being a small team ourselves – and who are also experts in the field. Interaction Consortium have worked with many other major museums and galleries in Australia and overseas. They had a really strong sense of collaboration, which was really important to us and most of all, they had the technical expertise that a museum website brings to it.
We have some really complex integrations with ticketing and our CRM system and our own image management system that we wanted to tie in. And that was something that also really stood out for us, was that they were open to and experts in API integrations with such really complex and undocumented systems.
When we looked at our previous site, we had over 50 different page types that was in templates. And so what they proposed was a component-driven CMS, which means that we had a lot of flexibility in the way that we could build out our pages using different components and to mix them up and to simplify them in different ways, and that was a really fantastic solution for us. It gives us a lot of flexibility into the future, and that's the solution that Interaction Consortium delivered to us.
I think the design system and that component-driven way of producing webpages, it's really powerful.
Interaction Consortium are always very responsive to our needs.
Claude Moelan:
… very adaptable, in addition to being collaborative. Requirements always change, as with all digital projects. There's always a solution to any challenge that we throw at them. So they were very nimble…
Megan Lawrence:
… really great people and always very responsive and so quick to get back to us with whatever issue that we had. You know, it's a really fantastic working relationship.